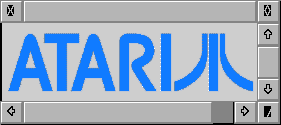 ---
In the Atari market developers are working hard to deliver new products.
Atari computers have always proved to easily stay up to date.
Emmesoft has a regular arrival of new products; if You want to be updated about our latest news
(in chronological order)
---

Live Player
| | |
| --- | --- |
| | The Virtual Megabeat (tm) |
The perfect solution for live music playing.
Stores up to 512 MIDIFILES with their description (author-song title-composer etc).
The software mimics exactly the live functionality of the highly acclaimed Megabeat One(tm) hardware sequencer.

AUTOMATIC CHORDS RECOGNITION FROM MIDIFILES
SYNCRONIZATION OF TEXT TO MIDIFILE
INTERNAL WORD PROCESSOR FOR TEXT AND CHORDS
PROGRAMMABLE MIDIFILE SOUND EDITOR
REMOTE CONTROL VIA MOUSE, KEYBOARD & MIDI
GM/GS MIDI MAPS CONTROLS, INCLUDED IN SOUND EDITOR
EASY TO USE DATABASE (FAST!!!)
lHELP ON LINE
EXPANSION/COMPRESSION OF MASTER VOLUME IN SONG
MIDIFILE 1>0 AND 0>1 CONVERSION
FULL MIDI MERGE......AND MORE!


---
| | |
| --- | --- |
| | The Ultimate Atari compatible computer! |
For more information about release date and availability point to Milan Web Site
---

Link 97 and Link 97 ZIP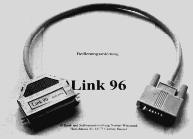 The new DMA to SCSI converter. Now compatible with SCSI Bus-arbitration (ideal for Quantum hard drives). Available in external (520, 1040 ST/E) and internal (Mega STE) version.
---

Natural & Scenic Background


Background Photos sequel!!
120 exciting professional-quality textures (1536 x 1024 @ 300DPI)
Multiplatform (Atari, Apple, MS DOS, Windows)
---

Falcon MK-X
New rack version; easy upgrade for Falcon030 Atari and C-LAB owners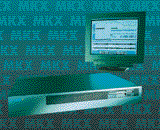 We can assemble any configuration You need: with 4, 16, 32 or 48 MB RAM, with internal 1 or 2Gb IDE and SCSI hard disks (at the same time).
---

Gemulator
The latest version of the Atari emulator for Windows




---

NVDI, MagiC, HD Driver, Ease
Incredible new features for these software (background DMA-copy, BUS Arbitration, TrueType & Postscript fonts, pre-emptive multitasking etc...)
---

Hades
Born from the MedusaT40 project, the fastest Atari ever!
Bus PCI, 68040, 4-256 Mb RAM, SCSI e EIDE hard disk.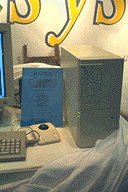 ---

Hard disk Digital Pro 9000AV
Fully compatible with every professional hard disk recording system (Cubase Audio Falcon, Zero-X etc...).
Recording times: 120 min. with 8 audio tracks, 240min 16 tracks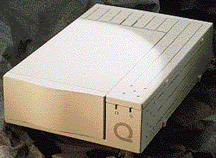 ---

Jaz Drive 1000Mb
ZIP's biggest brother. Software utilities and cable included
---

CD ROM Background Photos
A really cool product!!!
100 professional-quality textures (1536 x 1024 @ 300DPI)
Multiplatform (Atari, Apple, MS DOS, Windows)

---

ZIP Drive 100Mb
Software utilities included. SCSI kit available for older models ST and STE