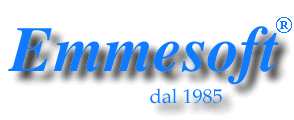 Welcome to our site - Benvenuti nel nostro sito!
NOTIZIA IMPORTANTE: siamo spiacenti di informare la clientela che abbiamo cessato la produzione, distribuzione ed assistenza sul software CAD/CAM per superfici e centri di lavoro.
IMPORTANT NEWS: we are sorry to inform customers that we have stopped development, distribution and support for CAD/CAM software for producing, optimizing and designing surfaces.